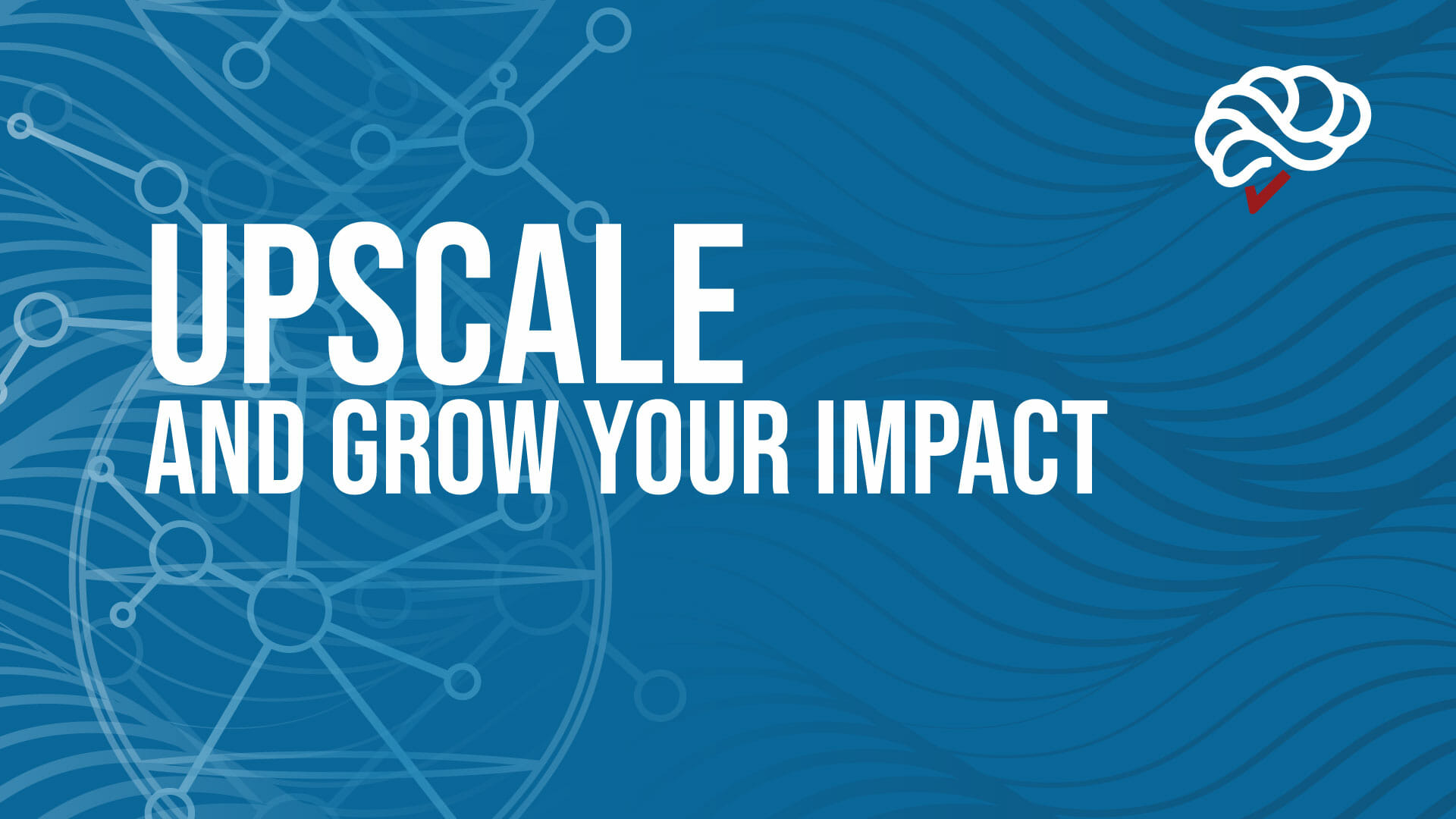 Upscale & Grow Your Impact
February 20 @ 19:00
-
May 15 @ 21:00
EST
Dear Coach and Holistic Practitioner,
Can I help you finally launch and upscale your coaching and holistic practice?
Can I actually do the work WITH YOU? Like seriously… help you design, correct and finalize your program, content and messaging?
Are you tired of operating in the "Linear Way"?
Here's how the linear way looks like:
You are confused about your niche and unique value
You have meant to start your coaching business for months now but feel like you don't know where to start
You lack the clarity and motivation to get started
You are trading money for time through 1:1 session
You make limited revenue with small or sporadic results
You are not clear about your messaging and your marketing feels like a guessing game
You compare yourself to other coaches leaving you insecure
You hate marketing and you are forcing yourself to be on social media
Are you craving the quantum way?
You are aligned with your niche and own your unique value
You finally and confidently launch your coaching business
You are crystal clear on your message and know what to say to promote your services
You have a signature program that you feel excited to share in a 1:1 or group setting
You launch a high value program (1:1 or groups)
You have an increase in revenue by working with groups
You are loving the marketing and seeing it as truly sharing your story.
You have consistent revenue doing what you love
I am pretty sure that you are, but you also crave that someone would literally help you design your program and create the message and marketing with you!
In this program I don't just coach you, I do the work WITH  YOU!
In this program you will learn!
Your unique design – Introduction to Human Design for Business
Create your vision and have clarity about how you want to show as a coach
Clarify your niche/value you provide according to your human design
Design and Create your signature program
Create powerful message to market your signature program
Sell your program (1:1 or in groups)
This program is all about getting it done! As well as adding new skills to your coaching repertoire (Human Design)
You will work with me outside the group calls.
I will be your copy editor and content designer to ensure that the work gets done to high standards – no more guessing what to say.
To make this easy for you, we are offering a 10 month payment plan!
Once you complete your registration deposit of 150$ we will contact you to finalize your payment plan of 10 monthly payments.
It's hard to express in words, how powerful and effective this program is, but hear it from our participants themselves:
This is what D. sent me after our 6th call in which we start designing your program!

Full Course Schedule:
| Dates | Time | Module |
| --- | --- | --- |
| Feb 20th | 19:00-21:00 | Call 1 – Your clear Vision |
| Feb 27th | 19:00-21:00 | Call 2 – Your Human Design |
| Mar 6th | 19:00-21:00 | Call 3 – Your niche part 1 |
| Mar 13th | 19:00-21:00 | Call 4 – Your niche part 2 |
| Mar 20th | 19:00-21:00 | Call 5 – Mindset call |
| Mar 27th | 19:00-21:00 | Call 6 – Design your Program |
| Apr 3rd | 19:00-21:00 | Call 7 – Mindset call |
| Apr 17th | 19:00-21:00 | Call 8 – Market your Program – Your message |
| Apr 24th | 19:00-21:00 | Call 9 – Mindset call |
| May 1st | 19:00-21:00 | Call 10 – Sell your Program |
| May 8th | 19:00-21:00 | Call 11 – Leverage your Message |
| May 15th | 19:00-21:00 | Call 12 – Putting it all together |
Investment
Early bird before December 31st: $3,333 (taxes are included!)
Pay deposit of $150 by December 31st
Balance in 10 easy payments of $318.30
After December 31st: $3,600 (taxes are included!)
Pay deposit of $150 after December 31st
Balance in 10 easy payments of $345.00
Speak with our Admissions Office
Inquire about the program's tuition & fees