International Coaching Federation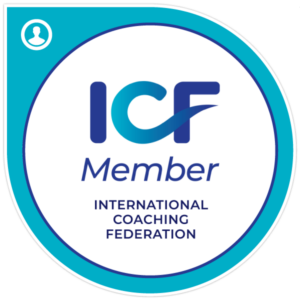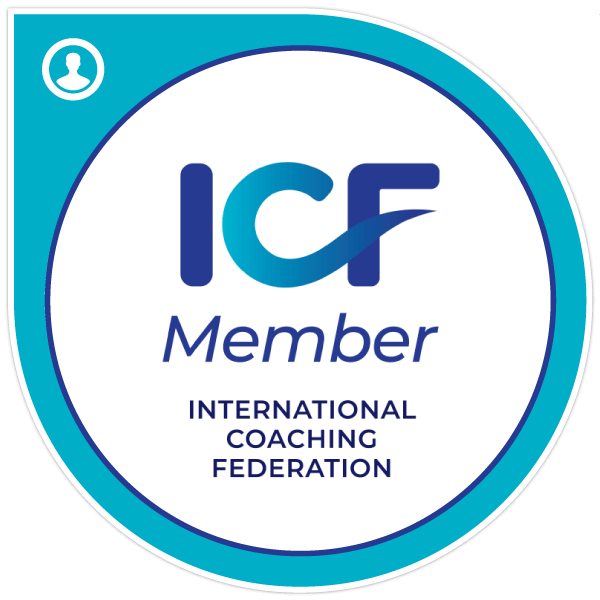 The International Coaching Federation (ICF) is a large professional association for coaches all over the world. ICF offers its members an eco system of research, thought leadership and professional resources to further advance the profession of coaching.
Here at the Coaching Academy we recommend that our alumni Coaches join professional associations (whether it's ICF or a local chapter of any other association).
The process of joining professional associations is completely separate from the actual training or certification with any coaching methodology; at the Coaching Academy we support our students and guide them through the specific process of joining ICF.
As a result of the Coaching Academy training, support & guidance, which are all parts of our program's curriculum; many of our certified coaching students choose ICF and successfully become members of the International Coaching Federation.
ICF Member Badge & Logo
Coaches that belong to ICF receive a special ICF membership digital badge that they can showcase in the social profiles, website, stationary and any business communication or advertisement. 
Leveraging the professional recognition of the International Coaching Federation allows associated coaches highlight the their credibility and professionalism.
Access ICF Partner Programs
ICF, as a large professional association, has negotiated special offerings and discounts that are available to its member coaches.. 
Important and useful products and services are currently available and the list of ever growing. The Coaching Academy recommends that its coaches look into the different profess insurance, software solutions and many others tools offered to the ICF association members.
The Coaching Academy Difference
Life-time Continuous Education
The Coaching Academy students enjoy a life-time access to free or discounted additional education & support.
We offer a very unique (not available anywhere else) professional development and growth in every aspect of coaching:
Community of Like Minded Coaches
At the Coaching Academy we not only train professionals who choose Life Coaching as their vocation, but we also build a global community of like-minded individuals who enjoy supporting each other and celebrate their advancement & accomplishments.
Network and build strong relationships with like-minded coaches that share matching & compatible foundational values.
Get Your Questions Answered
Take the first step and connect with our admissions office to learn if this is the right program for you.